Hiti Moana Villa offers many unforgettable activities during your stay.
You can book online activities, just click on the link below:



Cruise in the lagoon with kayak (Hiti Moana Villa)

Strolling kayak in Polynesian lagoon is a good way to have fun, explore and enjoy its resplendent colors.
The use of kayaks is free during your stay in a guestroom or guesthouse!
Island Tour (Hiti Moana Villa)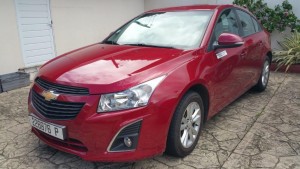 In this tour of the island of Tahiti in full day, you will discover the authenticity and the cultural richness of this island paradise.
Tarif : 18 000 XPF / pers. (4 max.)

Sunset Cruise

(Hiti Moana Villa)
Experience the magic of Tahiti in the sunset at this fabulous cruise.
Cross a colorful lagoon and watch the sun melt into the horizon in shades of red and orange.
Freediving, Yoga, Whales and dolphins Encounter (Kumbaka)
Would you like to know this "amazing feeling of peace and lightness" ? In a safe and healthy practice you could become addict of these sensations.
A way to discover yourself and to make peace with your mind and your body by learning how to control them and how to let them go in the same time.
Come and experience the magic blue ! Join the freediving and yoga family !
Golf
With 6900 yard length, par 72 golf course Atimaono host each year the "Tahiti International Open" in July and is now part of the Australian PGA Tour.
Golf Course Olivier Bréaud of Atimaono is accessible to both beginners and experienced players.
Located 5 minutes from our pension between the mountains and the lagoon of Tahiti.
The transfers from the pension are free!

Diving  (Eleuthera Plongee Tahiti)
Swim with dolphins and whales native of Tahiti. Dive into the safe and warm waters of French Polynesia.
Nicolas Castel and his team organize two daily excursions!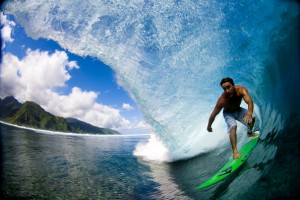 Surfing (Tama He'e)
Learn to surf waves with a Tahitian professional surfer, this is an easy and safe way to have fun! The equipment and technical advice will be provided. You just have to come with the passion of the wave!
All year surf (surfboard, longboard, paddle) lessons are available.
Michel Demont is a qualified instructor 1st degree of the Educator State Patent Sports Surf option and admitted to the specific 2nd degree BEES Surf option.
Michel Demont give you personalized advice and bring you full support!

4X4 Safari (Tahiti Safari Expedition)
Travel through the deep valleys and forests of Tahiti by 4×4. Your driver will take you to the volcanic crater that formed Tahiti one million years ago.
You will follow along the picturesque coast Papenoo Valley and explore lush landscapes and beautiful waterfalls inside the island.
Full days and private tours are available.
9 500 XPF / Pers. (full day and lunch included)